News
Talk by Prof. Dr. Christine Knipping at the next GDM conference

Prof. Dr. Christine Knipping will give one of the main talks at the 53rd annual conference of the GDM with the title Argumentieren im Mathematikunterricht - epistemologische und diskursive Herausforderungen.
Researcher from Iran is our guest in the AG Didaktik der Mathematik
We welcome Habibeh Aghighi Bakhshayesh as a guest in our AG!
You will find more information the Announcements.
Talk and workshop
November 22, 2018:
Learning by researching: Why to promote it and how to make it happen
Talk (14:00 - 15:00, MZH 2495) and workshop (15:00 - 18:00, MZH 2495)
Prof. Anna Sfard (University of Haifa, Israel)
In the Announcements and in this flyer you can find the abstract and further information on the registration.
The MAL-Projekt at the Informationstour "Erfahrbares Lernen"
06. November 2018:
The MAL-Projekt will be presented at the Informationstour "Erfahrbares Lernen".
For further information and registration see https://www.technik-zum-menschen-bringen.de/service/termine/informationstour-erfahrbares-lernen.


Talk about research in mathematics education within the Mathematics Colloquium
November 20, 2018:
Spontaneous meta-arithmetic as the first step toward algebraic discourse
Prof. Anna Sfard (University of Haifa, Israel)
(see also this flyer)
The talk will take place at 16:00 (s.t.) in MZH 6210.
In the Announcements you can find abstracts.
Prof. Dr. Angelika Bikner-Ahsbahs internationally involved
Prof Dr. Angelika Bikner-Ahsbahs is nominated to be the chair of the Thematic Working Group "Theoretical Perspectives and Approaches in Mathematics Education Research" at CERME11 (6.-10.02.2019, Utrecht) as well as to be the chair of the Topic Study Group "Diversity of Theories in Mathematics Education" at ICME14 (12.-19.07.2020, Shanghai).
New project launched: Multimodal algebra learning
Angelika Bikner-Ahsbahs, David Reid, Thomas Janßen, and Estela Vallejo are involved in a new interdisciplinary project that explore the possibilities of using smart objects in algebra education.
Find out more in the announcements.
Teacher Education: Uni Bremen successful in the competition "Digitales Lernen Grundschule"
For further information see the press release under announcements.
Compendium about working academically online
We allocate a compendium about working academically.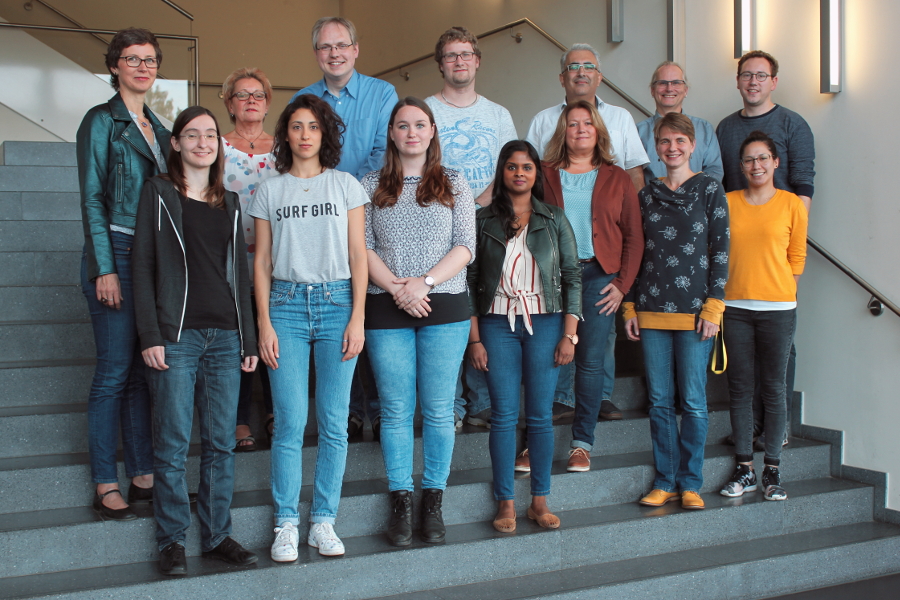 Our profile

The FB3 mathematics education working group brings together a wide range of experience in mathematics and mathematics education research. Collectively we have years of experience in schools, supporting learners and working with teachers. We apply our diverse skills in the contexts of mathematics teacher training and research, learning from and with each other. Our common research interest is gaining theoretical and practical insight into mathematical knowledge and its construction and better understanding the conditions that support learning. 

Our guiding principle in teacher training is a very tight integration of theory and practice. This means:
the earliest possible involvement of students in mathematics education research,
the application of research findings to practice,
gathering practical experience in elementary mathematics and mathematics teacher education, and
a didactically enriched elementary mathematics teacher education program.
As a part of the university, we work with other working groups by participating in a variety of university committees and other activities.

Contact
Adress:
Universität Bremen


AG Didaktik der Mathematik
MZH 6140
Bibliotheksstraße 5
28359 Bremen





Secretary:
Kerstin Düren


dueren@math.uni-bremen.de
MZH 6140
(0421) 218 637 - 20

Tanja Rethemeyer


tanjar@math.uni-bremen.de
MZH 6060
(0421) 218 598 -60