The course industrial mathematics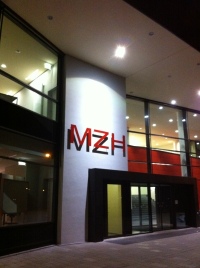 The course industrial mathematics is an answer to the rising importance of mathematics in industry, engineering and science: While problems have been dealt experimentally in the past, nowadays models are developed, which cope problems and can be used for subsequent steps (analysis, simulation, optimization). A physical problem is replaced by a mathematical one: an enormous practical and economic advantage.
Specialists are necessary to deal with these new tasks: namely industrial mathematics. They achieve knowledge in applied mathematics, gather experience in modelling and the usage of hard- and software and achieve basic knowledge in one technical course, to be able to cooperate with engineers and other specialists interdisciplinary. The course industrial mathematics has three mainstays, namely mathematics and modelling, an applied technical course and computer science.
As part of the Bologna Process, the course industrial mathematics will be changed continuously. Since winter term 2008/2009 freshman have been studying the new bachelor course. The ''Diplom'' course will be appointed gradually until 2014, so that only applicants with more subject-specific terms will be accepted. From 2011/2012 on the master course ''industrial mathematics'' will be available.
To the Master course industrial mathematics